Welcome to Holy Spirit Catholic School!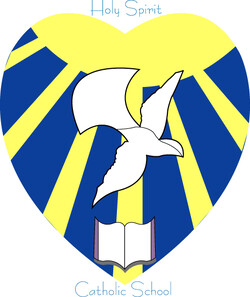 If you are not yet part of our Holy Spirit Catholic School family, we would love to have you join us.  REGISTER TODAY! by clicking the link and following the steps on the website.  Registrations for 2019-2020 school year open on January 22, 2019!
Holy Spirit Catholic School (HSCS) resides within the family of Elk Island Catholic Schools (EICS) and is part of Alberta's publicly-funded education system. Holy Spirit Catholic School is an elementary school, providing 21st century, quality Catholic education for students in Pre-K to Grade 4.
Please click here to find out if you are in our boundary. 
HSCS offers a strong academic program. In our safe and caring environment, students are encouraged to nurture and develop unique gifts and talents to reach their full potential. Modelling compassion and respect, our dedicated staff strive to meet the diverse needs of all learners. Holy Spirit Catholic School values social justice, community involvement and a commitment to lifelong learning.  
If you have any questions or comments, please direct them to Mr. Kucy (Principal) or Mrs. Gumpinger (Assistant Principal).  Please use the e-mail form located under Contact.
Division News