Our School
Grades Taught
Kindergarten to Grade 4
About
Holy Spirit Catholic School is part of Elk Island Catholic Schools (EICS) and part of Alberta's publicly-funded education system. Holy Spirit Catholic School is located in the northeast of Sherwood Park in Strathcona County, Alberta.
Introduction
Holy Spirit offers instructional programming for students from Pre K to Grade 4.

Most importantly, Holy Spirit Catholic School offers a strong academic program that provides many opportunities for success regardless of individual learning requirements. As a Catholic school, our religion studies programs develop, strengthen and broaden the faith life of our students. We believe that our Catholic faith permeates through all facets and activities that we experience at our school. We strive to develop within our students a sense of social justice as one of our responsibilities as a Catholic people.

Our school is fortunate to have a strong, dedicated commitment from our parent community. We have many parent volunteers who offer their time and energy to assist our teachers on a regular basis. As well, many parents assist us with special event sand projects, serve on the Parent Council and supervise on field trips.
Principal
Principal: Aoife Cahill
Assistant Principal: Michele Yuzdepski



Beliefs
That Jesus Christ and his teachings are the foundation and core of our Catholic School Division.
That a quality education is a continuing process that develops the whole person in an environment which encourages success.
That we live out the Catholic faith through our words, our actions and our interactions.
That Catholic education is a shared responsibility between the home, the school, the parish and the community.
That education is a lifelong journey during which excellence is actively pursued.
That everyone has worth and dignity as a unique creation of God.
Programs and Services
Nature Kindergarten
Holy Spirit School Video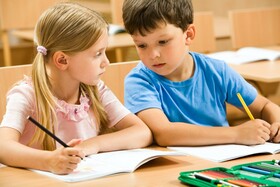 Check out our amazing school with this fantastic video.